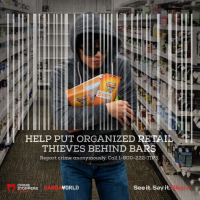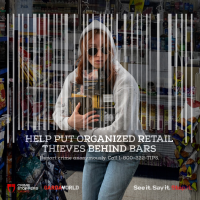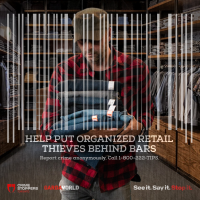 The Toronto Crime Stoppers Organized Retail Crime Awareness campaign was created with our community partners Toronto Police Service, Retail Counsel of Canada, GardaWorld and The Community Agency.
Organized retail crime (ORC) refers to the theft and resale of merchandise from retail stores. This type of crime is typically carried out by organized groups or networks, rather than individual shoplifters. ORC can include a wide range of activities such as "boosting" (stealing merchandise from stores), "fencing" (selling stolen merchandise), and "return fraud" (returning stolen merchandise for cash or store credit). These crimes can have a significant financial impact on retailers, leading to increased costs and lost sales.
In some cases ORC poses a safety risk in a number of ways to store employees and consumers. Firstly, it can lead to the sale of stolen or counterfeit goods, which may be dangerous, defective or stored incorrectly (resulting in the contents spoiling) . Secondly, ORC can lead to an increase in violence and other criminal activity, as thieves and criminal organizations may use force or intimidation to steal merchandise or money.
The presence of ORC in a community can also create a sense of fear and insecurity, which can impact overall safety and well-being.
Do your part in the fight against Organized Retail Crime..... submit a tip and put an end to a growing issue that affects us all.
See it, Say it, Stop it. Doing what's right is its own reward.
To view the launch hosted at Toronto Police Service headquarters https://youtu.be/R9tND3sEGCE

For further information, please contact Toronto Crime Stoppers Coordinator - Detective Marc Madramootoo at 416-808-7260 or Chair, Sean Sportun at 416-904-3805.